Our Restaurant at the Ochsenwirtshof
Regional cuisine in Bad Rippoldsau-Schapbach
We love to use ingredients from our region and offer our guests fresh Black Forest cuisine with changing seasonal specialties in our cozy restaurant in Bad Rippoldsau-Schapach.
The Ochsenwirtshof has not only made a name for itself in the area with its excellent cuisine: Wines of special vintages mature in our historic cellar vault, ready for exquisite culinary delights.
Breakfast for hotel guests
Your morning pleasure in the middle of the Black Forest
Enjoy an abundant breakfast buffet in the morning with specialties from the Black Forest. Our breakfast buffet provides the energy you need for an eventful vacation day. 
In our cozy rooms, the morning hours can be approached in a relaxed manner. You can sit on the terrace in the summer surrounded by nature under the open sky. And should the sun shine too strongly, you will always find a pleasant place in the shade.
The Ochsenwirtshof is looking forward to your stay and to pampering you with good cuisine. As an overnight guest of the Ochsenwirtshof, you can also enjoy dinner à la carte or with our half board.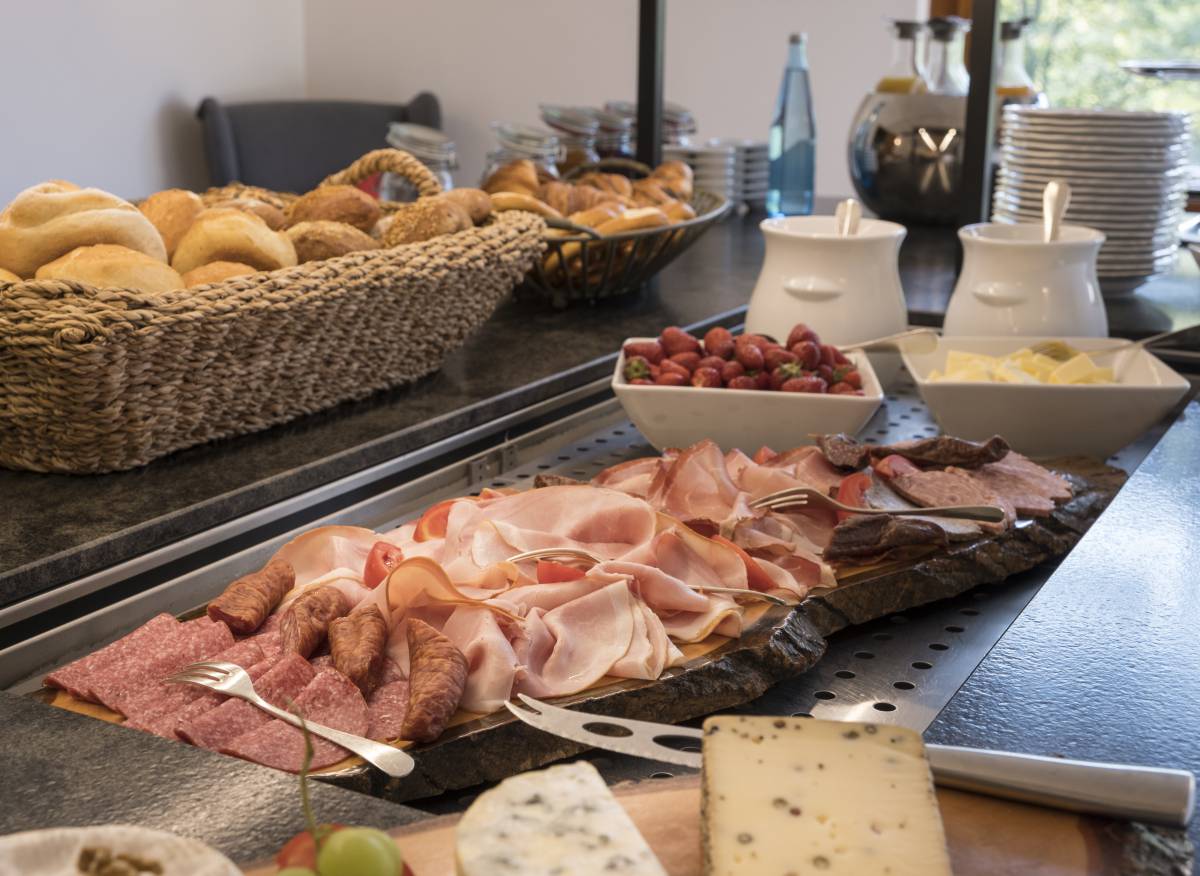 Really delicious food - with Black Forest cuisine
À la carte & events in Bad Rippoldsau-Schapbach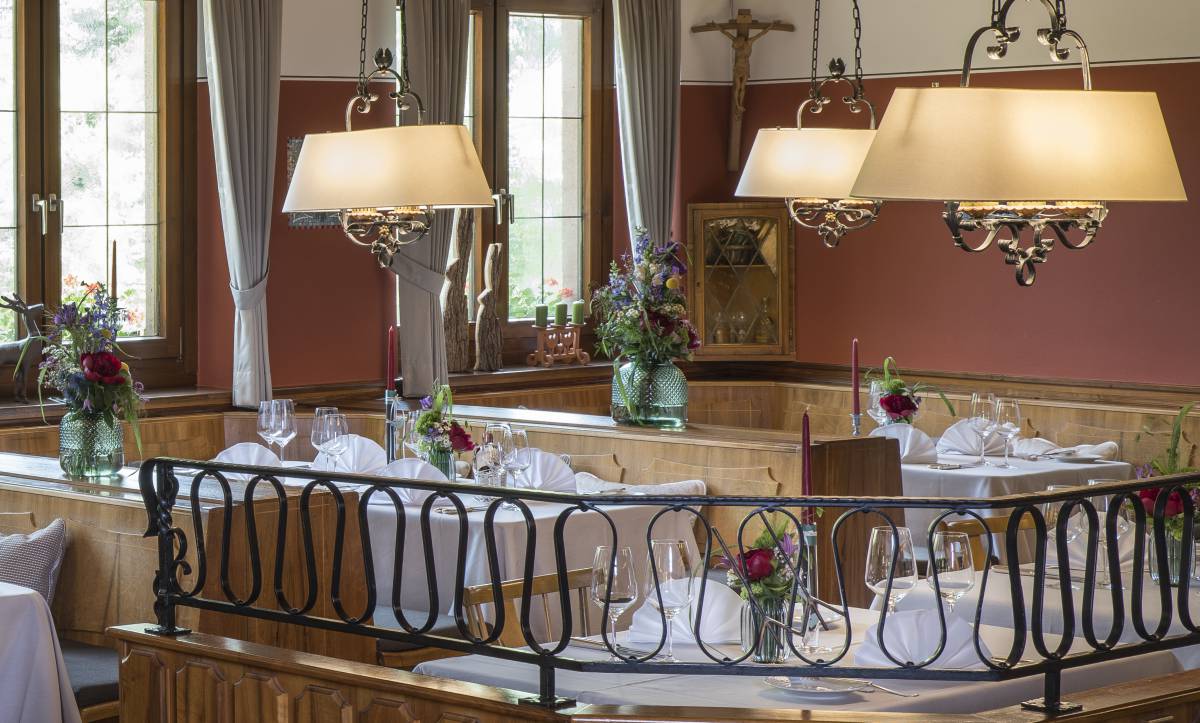 With its parlor character, our restaurant radiates authentic Black Forest coziness - matching the creations from the regional cuisine such as classic meat dishes, game from our own hunt, Black Forest trout, and Baden cheese spaetzle: Enjoy! Many of our guests praise the food with descriptions such as "delicious", "wonderful," and "excellent". We are very pleased that our guests are so satisfied.
Taste our culinary highlights and selected additional offers for yourself, from the menu to the fondue evening. Your festivities are in good hands here: the Ochsenwirtshof offers spacious rooms and festive menus, adapted to the respective occasions and wishes of our guests.
Opening hours:
Noon-1:30 pm
6:00 - 8:00 pm
Please call ahead to enquire about the opening times of the restaurant visit, as we are flexible with closing days. Phone: +49 (0)7839-919798. Thank you.
Our menu
Restaurant vouchers
A very special gift
Would you like to make someone happy? Surprise your loved ones, friends, or acquaintances with something special? Give the gift of culinary delights in the Ochsenwirtshof, our warm hospitality will provide you with pleasurable moments. Contact us, we will create the right voucher for you.
Tel.: +49 (0)7839-919798

Of course, you can also request the voucher directly on site with us and pick it up.